By completing important missions, kids from 4-12 years old can harness their creativity and learn new skills like coding, design thinking and more.
With KidCon, your businesses can offer an inclusive, fun and engaging virtual event for parents and their families.
This was the first event like this since I've joined Avis Budget Group. As a company that prides itself on family-friendly values, this type of event is hugely important to me."
Parent at Avis
The presenters were so engaging and made Gracie feel at ease straight away. They were so patient and kind. She had a great time and wanted to do it again!
Parent at American Express
Thanks for all your efforts into making it happen, the boys really enjoyed it.
David O'Donovan, CDIO, Aer Lingus
Employees can join from anywhere in the world – this is an online event
Kids learn new skills and meet others
Parents and children have the opportunity to work together to think of creative solutions while having fun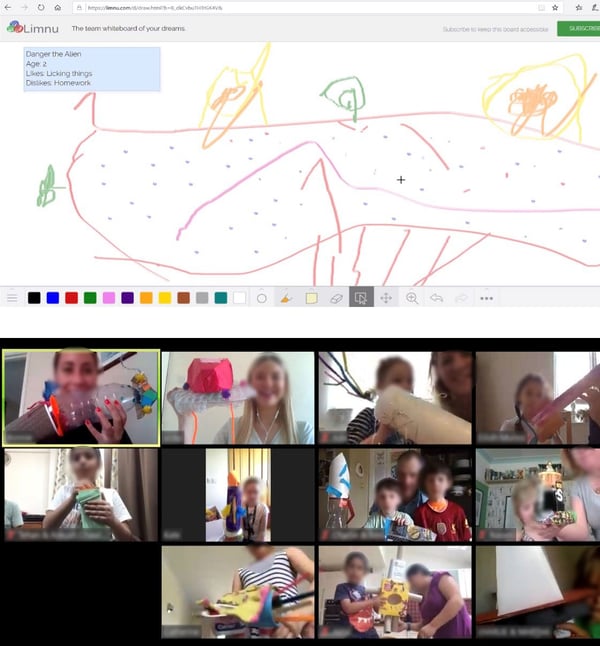 Children are taken on a journey to complete an important mission and can choose from a sustainability or space-themed workshop
It introduces children to a world of innovation whilst having fun with others
Children develop confidence, communication and creative skills