IAG Loyalty partners with Uber helping riders collect Avios with every trip
November 7, 2022 9:9
IAG Loyalty has today announced it is launching a new partnership with Uber in the UK.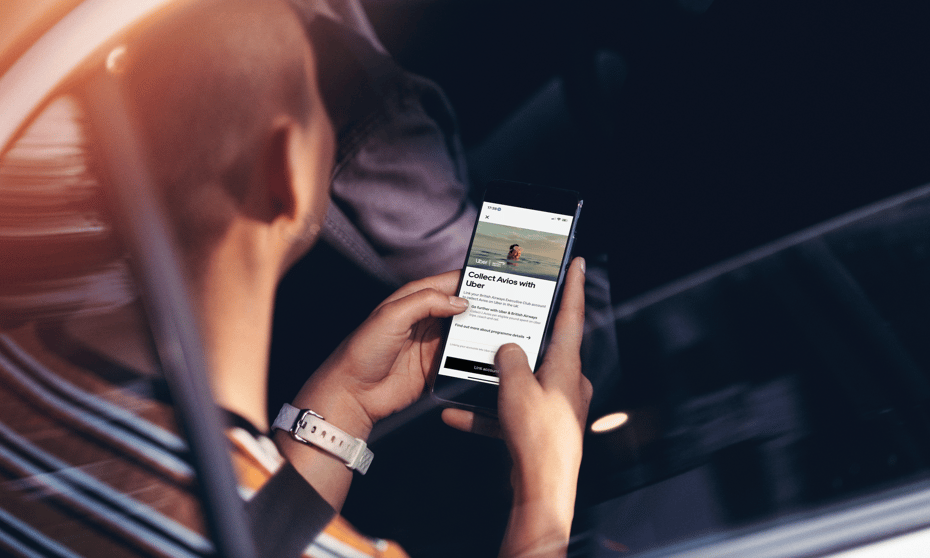 LONDON, United Kingdom – We are delighted to announce our new partnership with Uber in the UK, further enhancing the value of our global currency, Avios, and helping British Airways Executive Club Members get that bit closer to their next rewarding experience. 
Members of the British Airways Executive Club will be able to start collecting 1 Avios for every £1 spent on rides, coaches or trains through Uber in the UK. Later this month (November 2022), Members will be able to simply connect their Executive Club membership through the Uber app and start collecting Avios.
To celebrate the new partnership, Members who link their Executive Club and Uber accounts via the Uber app by 31st December 2022 will receive a bonus of 250 Avios.
Andrew Brem, General Manager at Uber UK said "We saw a lot of clear benefits that Avios can bring to Uber users. With over 5 million Uber riders in the UK and millions of trips completed every week, that's a lot of Avios, helping our users get away to their dream destinations thanks to our partnership with IAG Loyalty."
Adam Daniels, CEO of IAG Loyalty said: "When we look to bring on new partners into our loyalty programmes, we are looking for popular brands that fit seamlessly within our Members' lifestyles. We are delighted to sign this agreement with Uber - and with the power of Avios - further ensure everyday travel can lead to truly rewarding experiences."
This exciting new partnership further demonstrates our commitment to partner with market-leading brands, bringing increased value to our members.
Avios is the global loyalty currency owned and run by IAG Loyalty. The currency can be collected across a wide mix of consumer sectors, including flights, travel, leisure, shopping and financial services. IAG Loyalty partners with market-leading global brands such as American Express, Nectar, Avis Budget Group and Marriott.
Read or download the official press release in PDF format here.
Partner with IAG Loyalty to transform your loyalty offering
We have been leading the way in loyalty since we started our journey as Air Miles more than 30 years ago. We exist to provide customers and employees with the best possible rewards and experiences for their loyalty.
From tech to currencies to know-how, we understand what it takes to make brands stick, no matter how local or global. Whatever your loyalty needs may be, we are sure to have the perfect solution for you.
Loyalty Consultancy & Strategy
Already have a loyalty programme in place but it's not quite delivering the desired results? No problem! With our loyalty consultancy and strategy service, one of our loyalty experts will evaluate your programme and detail each aspect that could be optimised. This will entail an in-depth loyalty analysis, data and trends insight and real-time customer loyalty data based on your industry.

If you do not yet have a loyalty programme but need some assistance in building a business case for it, then this is the service for you. Our loyalty consultants can give you the best recommendations based on your specific business needs.
Become an Avios Collection Partner
With over 1 million Avios collected worldwide every 60 minutes, what better way to strengthen your loyalty proposition than becoming an Avios collection partner?
Improve customer acquisition, engagement and retention by giving your customers access to a scaled loyalty proposition and giving 35m+ worldwide Avios collectors a reason to shop with your business.
The Customer Loyalty Platform
Our tried and tested customer loyalty platform is optimised for performance and ready to scale. With over 35 million members and £40 billion spent collecting points each year, our loyalty platform is ready to meet all your needs and start your loyalty offering in the right way.
Get in Touch Today
This is just a flavour of our offerings to you to supercharge your loyalty and build repeat customers. If just like Uber, you are interested in partnering with us to unleash the power of Avios, we'd love to hear from you.
If any of this sounds interesting, or if your loyalty concern isn't covered above, get in touch today with us and we'll be happy to help.