Reward Gateway partners with IAG Loyalty for even more employee reward travel redemption choices
January 3, 2023 10:10
IAG Loyalty has today announced it is launching a new partnership with Reward Gateway.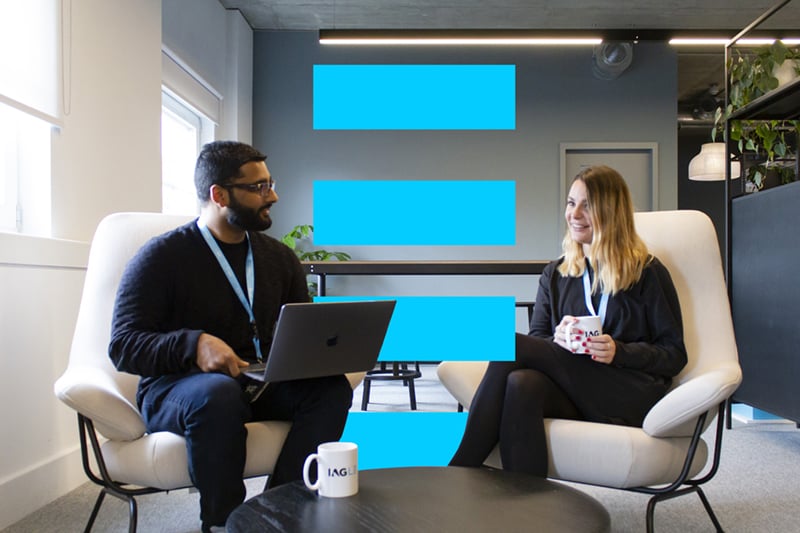 LONDON, United Kingdom – Reward Gateway, a global HR technology and employee engagement company, today announced its partnership with IAG Loyalty to add Avios to its selection of employee reward redemption options. It means that for the first time ever, employees who receive reward points or currency on their Reward Gateway platform will be able to convert their balance to Avios through the British Airways Executive Club, which can be put towards flights with British Airways, as well as upgrades, hotel stays, car hire and more.
Offering Avios on the Reward Gateway employee engagement platform strengthens the list of unique reward redemption choices, which already includes hundreds of instant e-gift cards, Amazon purchases, custom company awards and charitable giving.
Rob Boland, COO, Reward Gateway says:
"Adding Avios supports what employees value most in their redemption experience: choice. Avios are an especially sought-after reward currency, helping its millions of collectors to travel to destinations all around the world. Our partnership with IAG Loyalty makes it easier than ever for employees to save on an expanded range of travel and holiday options.
Rob McDonald, CCO, IAG Loyalty says:
"We're delighted to partner with Reward Gateway and make Avios available as part of its extensive range of employee rewards. We look forward to seeing all the new ways Reward Gateway customers can take advantage of the opportunities Avios provides, whether that's taking a short weekend trip or planning that dream destination holiday."
About Avios

Avios is the global loyalty currency used by British Airways Executive Club, AerClub, Iberia Plus,Vueling Club, and Qatar Airways Privilege Club currency. Through its existing programmes, Avios can be collected across a wide mix of consumer sectors, including aviation, travel, leisure, shopping and financial services.

About IAG Loyalty

IAG Loyalty has a singular focus on loyalty excellence: creating unparalleled and rewarding experiences for Avios collectors, including a broad range of flight and travel rewards as well as delivering lasting growth and strong customer relationships for partners.

About Reward Gateway

Reward Gateway helps companies engage, motivate and retain people – every day, all over the world. Partnering with over 4,000 companies in 23 countries, we empower more than 6.5 million employees to connect, appreciate and support one another to make the world a better place to work. Our unified employee engagement hub provides the best of recognition, reward, wellbeing, surveys, benefits and discounts that support talent acquisition, retention and values-driven growth. Clients include American Express, Unilever, Samsung, IBM, McDonald's and more.

Take your loyalty offering to new heights with IAG Loyalty

As loyalty pioneers, with over 30 years' of experience in loyalty and over 125 global partners, we take great pride in providing millions of customers around the world with the best possible rewards for their loyalty.

Solutions for every loyalty need

Whatever position you find yourself in with your loyalty offering, our collection of white-label loyalty smart solutions can help unlock the true potential of your loyalty.

From your own eStore, to a reward app, to giving your customers every opportunity to earn rewards in one easy-to-use solution with card linked offers, we can supercharge your customer loyalty and maximise your programme.

If you already have a loyalty programme in place, why not allow the lure of Avios to further incentivise your offering and excite your customers?

Like Reward Gateway, you can amplify your rewards currency, with our easy-to-integrate software, to allow your loyalty members to exchange their rewards currency for another, giving them more flexibility and redemption options.

Get in touch today

This is just a taste of our offerings, so be sure to view all of our other loyalty solutions & services.
If you aren't quite sure what will be right for your loyalty programme, or if you don't have a loyalty programme yet and aren't sure where to start, our loyalty consultancy service can help. Speak to one of our loyalty experts and learn just how valuable your loyalty offering could be.

Get in touch today and we'll be more than happy to help.